Posted by Starwheel Websites
ETD Solar Services Offers 100% Free Solar Consultations To Tampa Bay Residents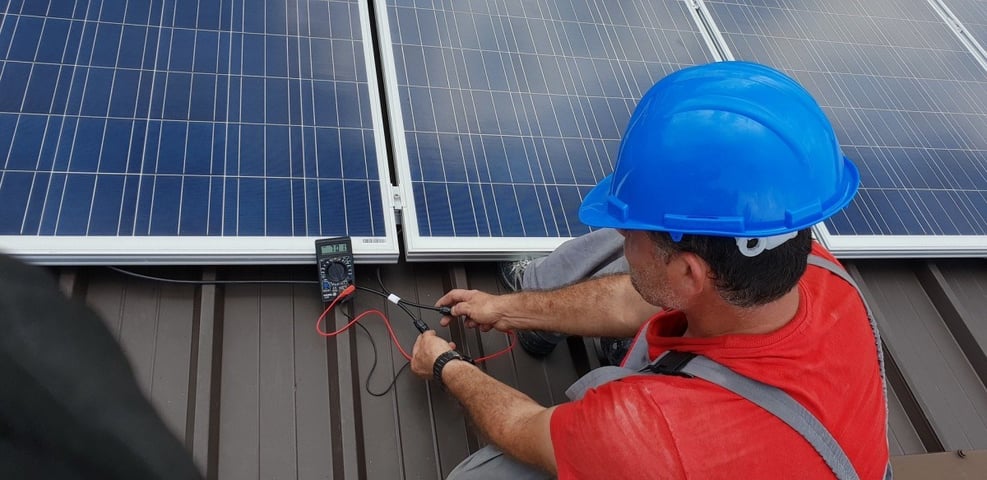 Tampa Bay Full Service Solar Company Provides Free Solar Consultations To Customers
Palmetto, United States – May 18, 2021 / ETD Solar Services /
ETD Solar Services – a solar installation and maintenance company based out of Tampa Bay, FL is proud to offer 100% free solar consultations to homeowners and businesses. With more than 20 years providing cleaner and greener energy to Tampa Bay residents, the company is rated as one of the best and most reliable companies to work in every service area they serve. The free consultation is open to both customers who are looking to install new solar systems and those who need their solar panels serviced or removed.
ETD Solar Services' Free Solar Consultation
The primary objective of the free consultation service is to understand customers' needs and concerns over anything in the solar system. In the course of the consultation session, you will get to learn more about the company, their products and services as well as get answers to any questions you might have. With a clear understanding of your needs, the expert solar consultants at the company will be able to conduct your energy evaluation and commence the process of getting you a solar estimate.
Additionally, a thorough analysis of your previous energy consumption will be conducted to design a perfect solar energy system that will produce the average daily amount of energy you will use year-round at a fraction of your current electricity bill.
The Benefits of ETD Solar Services' Free Consultation
Learn about your options when deciding whether to replace or repair your existing solar system
Receive expert guidance from the leading solar energy specialists
Speak with an expert about your solar energy system from the comfort of your home or businesses
Set yourself on the path of going green with solar energy
ETD Solar Services Offerings
Solar panel installation
ETD Solar Services is a trusted industry leader in solar panel installation in Tampa Bay and surrounding areas. The company delivers clean and affordable solution energy using the best material and products on the market. Whether you're looking for a residential solar panel or interested in commercial solar in Tampa Bay, ETD is happy to use the best solution technology available to create a solution that fits your needs and your budget. You can take advantage of the 100% free consultation offer to discover the easiest way to save on your electricity bill.
Solar panel servicing
Not only do the experts at ETD Solar Services install new solar panels, they also assist with solar system maintenance. It is important to check your solar system regularly to ensure safe and optimal solar energy output. Regular maintenance on solar photovoltaic (PV) systems ensure safe, reliable and efficient process operation for your unit. Proper servicing ensures that your solar panel serves you for more years while keeping your energy cost low.
The team at ETD Solar Services carry out a full system diagnostic to ensure that your solar system is working perfectly and doesn't pose any danger to you or your household. Their comprehensive solar panel servicing include, but are not limited to the following:
Full inspection of the main interconnection breaker
Comprehensive Inspection of all connections between main PV and inverter
Cleaning of inverter
Analysis of system compliance with current building and fire code
Replacement of old wire nuts with heavy-duty equipment
ETD Solar Services is a proud and integral part of the community and is fully dedicated to providing value to members of their community. The company is committed to promoting a safer world by providing cleaner and greener energy at affordable prices to homeowners and businesses in Tampa Bay and all the surrounding areas.
About ETD Solar Services 
ETD Solar Services is Tampa Bay, FL's leading solar energy system installation and repair company, providing installation and support to homeowners and businesses throughout the region. The company has built a reputation for using only the best materials and products backed by a 25 year factory warranty and their 25 year workmanship warranty. ETD Solar Services is the area's trusted company for all things solar systems.
How to Book Your Free Solar Consultation Session
You can book your 100% free solar consultation session by calling (941) 417-9509.